Continued Success
Through Reward Based Training
Welcome to Cowichan Canine
WE NOW OFFER
OUTDOOR CLASSES!

Staying safe by practicing physical distancing with:
- live online classes
- outdoor in-person classes
- COVID-19 Health Declaration
- COVID-19 Safety Plan

CLICK HERE for info on classes

(Indoor classes are on hold
until the COVID-19 pandemic restrictions are lifted in BC.)

CLICK HERE to learn about our AnimalKind training standards
NEXT ORIENTATION CLASS

Thursday, 20 August 6:30-7:30 pm via ZOOM.

To sign up, email [email protected]

NOTE: The Zoom link will be emailed to you on the day, shortly before the class begins.

CLICK HERE to download your Registration Form for classes.


WE ARE BUILDING A NEW TRAINING CENTRE IN COBBLE HILL!
Watch this VIDEO
Positive Reinforcement Training For Quick & Easy Results
& Long Term Success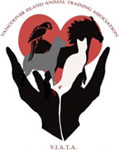 COWICHAN CANINE IS A PROUD BENEFACTOR OF THE VANCOUVER ISLAND ANIMAL TRAINING ASSOCIATION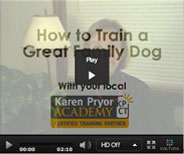 What's New?
What Clients Are Saying:
Buster and I had a great time in Foundation. I was already recommending you to clients, but will do so even more passionately now. Buster and I will likely show up in a beginners' agility class soon.

Donna Markland DVM
Cobble Hill
Hi Bev – I thought I'd let you know that Cody's behaviour has been absolutely stellar since we graduated Foundations. We've been doing quite a bit of off leash walking, and he is suddenly paying so much more attention, coming when he is called – even if he's playing with other dogs – I can hardly believe it! Thanks again for all your help. Looking forward to seeing more info on Advanced Clicker and the other course you mentioned (good neighbor?) in October.

Joann Wilson
Duncan, BC