Continued Success
Through Reward Based Training
Welcome to Cowichan Canine
Our office will be closed for The Great Move during the week Mon 25 Nov - Mon 2 Dec. We will still be available via telephone and email.

Our reception hours will be updated on 2 December for our temporary office in Cobble Hill. Please watch here for updates.
Please email us at [email protected] or leave a message at 778-455-1985
If you need urgent assistance, please call Lisbeth 250-732-5415.
Modular Classes - pick your own class times,
from week to week!
Next Orientation Class

Saturday 11 January 2020
2-3 pm

Free 1 hour infomation session is for any one interested in becoming a new student. This class before starting any of our classes (except Puppy Start Right). People only, no dogs, please.

NOTE! Because we are

MOVING

at the end of November, we are not at this time taking registrations for our Foundation Programme until January 2020. Other classes are available at temporary facilities in Duncan and Cobble Hill.

For a list of subsequent Orientation classes, click on this "More Info"-link:

WE ARE MOVING!

We are moving to an expanded facility in Cobble Hill at the end of November.
Watch this VIDEO
Positive Reinforcement Training For Quick & Easy Results
& Long Term Success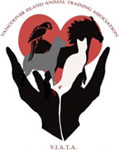 COWICHAN CANINE IS A PROUD BENEFACTOR OF THE VANCOUVER ISLAND ANIMAL TRAINING ASSOCIATION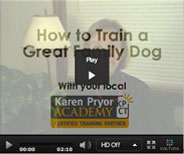 What's New?
What Clients Are Saying:
Lisbeth is one of a handful of individuals that we have worked with who intuitively understand how dogs work and think. Her classes, program organization, library and newsletter are outstanding.

Fern & Doug Bell
Chemainus, BC
I had the good fortune and pleasure to take the Foundation Program at Cowichan K9 this winter with my lab cross puppy Cody. Cody just turned 8 months when we graduated with distinction from this awesome training experience. Bev, Karen, and Glenda were terrific and facilitated our learning with clear instruction, helpful tips, and much kindness and caring. I've worked with dogs all my life and was amazed at how much I learned participating in this program and now Cody and I get to benefit daily from our indelible experience with you. Training with such positive reinforcement, small class size, and expert facilitation enhanced our relationship beyond measure and will continue to do so now that we have the tools and understanding. Cody travels on rounds with me and is continually being complimented on his fine manners and keen willingness to please. I am so proud of him! Attending our classes at Cowichan Canine was the highlight of each week and will continue to be as we begin agility classes and scent games. I can't thank you enough for how your program has enriched our relationship and daily life together. I recommend all my clients take their dogs to Cowichan Canine. Every one can benefit! p.s. Your Christmas party was the highlight of the season, hands down! Class act: so many happy, well behaved dogs and their people, games and prizes, Santa and presents, incredibly delicious appies and meatballs galore for all. That was the best Christmas function I've ever attended! Thank you again -

Dr Brenda Bernhardt
Cowichan Veterinary HouseCall Services