Continued Success
Through Reward Based Training
Welcome to Cowichan Canine
WE NOW OFFER
OUTDOOR CLASSES!

Staying safe by practicing physical distancing with:
- live online classes
- outdoor in-person classes under cover
- COVID-19 Health Declaration
- COVID-19 Safety Plan

CLICK HERE for info on classes

1462 Mile End Road, Cobble Hill

250-929-1400
Office Hours
Mon-Thu: 3-8pm

Fri-Sun: 10am-4pm
CLICK HERE to learn about our AnimalKind training standards
NEXT ORIENTATION CLASS

Thursday, 15 October 6:30-7:30 pm via ZOOM.

To sign up, email [email protected]


CLICK HERE to download your Registration Form for classes.


WE ARE BUILDING A NEW TRAINING CENTRE IN COBBLE HILL!

We will open for indoor classes on Sunday 15 November, subject to COVID-19 regulations.

In the meantime, we are offering OUTDOOR CLASSES UNDER COVER.
Watch this VIDEO
Positive Reinforcement Training For Quick & Easy Results
& Long Term Success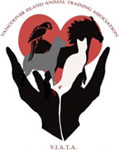 COWICHAN CANINE IS A PROUD BENEFACTOR OF THE VANCOUVER ISLAND ANIMAL TRAINING ASSOCIATION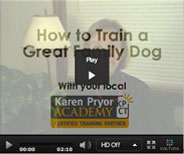 What's New?
What Clients Are Saying:
Hi there, Ed and I are doing pretty good. The vet is tackling his some health issues and Ed seems to be much happier overall with summer being here. He's even willing to roll on his back and let me rub his tummy now which I think is a good sign of our improved relationship. Anyone I talk to about Ed gets a big recommendation from me regarding Cowichan Canine. I sing your praises every chance I get since I know that I would be in a pretty bad situation without your help every step of Ed's development. Thanks so much for all the education that I needed and all of the fun times as well

Heather Welychko
Vancouver Island
I sincerely want to thank all the trainers who worked with us on training our newest member of the family, Mila. Actually it was training us but we won't admit to that!! We had the privilege of working with Karen, Jody, Glenda, Bev and Lisbeth in our Foundation Classes. Every trainer took an active role in helping us achieve success. We felt that they were as excited with our small steps towards success as we were! The training program was so well laid out with the book, clickers, backpack and superb teachers that it made it easy to be successful if you were willing to put in the time. It also made it fun! There is a saying "it takes a village or community to raise a child". We think the saying could say "it takes Cowichan Canine to help raise a dog". We are now hoping to continue with agility classes and maybe even try the scent class. Thank you again

Mila, Marg, Andre, Sarah & Curtis
Cowichan Valley