Continued Success
Through Reward Based Training
Welcome to Cowichan Canine
Please note new Sat/Sun hours:
Our reception hours are:
Mon-Thurs 3-7:30pm
Fri-Sat-Sun 10am - 4pm
If you need urgent assistance outside of these hours, please call Lisbeth 250-732-5415.
Modular Classes - pick your own class times,
from week to week!
Next Orientation Class

Monday 21 October
6-7 pm

Free 1 hour infomation session is for any one interested in becoming a new student. This class before starting any of our classes (except Puppy Start Right). People only, no dogs, please.

For a list of subsequent Orientation classes, click on this "More Info"-link:

POLITE WALKING
- Workshop

Friday 18 October,
6:00-8:00pm


Does your dog pull on leash? Is it a chore to walk your dog because he pulls in every direction and does not pay attention?

Have you "tried everything" and it just is not working?

In this two-hour workshop, you will learn how to teach your dog to love walking on a loose leash!

NAIL CLIPPING
- Workshop

Saturday 16 November,
3:30-5:30pm


Does your dog hate nail clipping? Do YOU hate nail clipping?

Or, are you simply unsure how to go about it?

In this two-hour workshop, you will learn how to teach your dog to love nail clipping!

Canine Communication 101
- Seminar
on Salt Spring Island

Saturday 23 November 10am-12noon
VENUE: Public Library

Have you ever wondered what your dog is thinking?
Do you perhaps have a dog that is "unpredictable",
or sometimes just does things that you don't understand?
Or would you simply like to understand more of your dog's language?

WE ARE MOVING!

We are moving to an expanded facility in Cobble Hill at the end of November.
Watch this VIDEO
Positive Reinforcement Training For Quick & Easy Results
& Long Term Success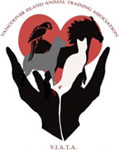 COWICHAN CANINE IS A PROUD BENEFACTOR OF THE VANCOUVER ISLAND ANIMAL TRAINING ASSOCIATION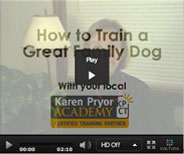 What's New?
What Clients Are Saying:
Hero has been making lots and lots of progress. His only setbacks have been when I have pushed him too far. I am on summer break from teaching and have been dedicated hours each day to his training. Too many great stories to share, but I do have to share this one, for me it was his "graduation." Ever since our sessions with you at the house, I have been working with Hero on an "away" command, where he keeps away from being right in front of doors. For the last months, I drop treats on the floor at the end of the hallway by my living room as I go in and out the front door. I do it 100% of the time. A few weeks ago, high winds blew open the front door at 7:30 a.m. while I was sleeping. I heard Hero pacing in the living room and then whining. I got up to investigate and found Hero waiting patiently in his "away" location, waiting for his treat, rather than go out the un-supervised wide open front door and into mischief. It was worth every treat I had spent!!!!!

Becky & Hero
Duncan
Hi Lisbeth - just a quick note to thank you so much for your help with Jay. My relationship with him has transformed completely and we're really in a good place. It was definitely a great thing that we did with you and we really appreciate your expertise and care.

Brenda & Jay
Cobble Hill, BC