Continued Success
Through Reward Based Training
Welcome to Cowichan Canine
WE ARE HERE FOR YOU!
Staying safe with
1-on-1 lessons,
practicing physical distancing


(In-person multi-student classes are on hold
until the COVID-19 pandemic restrictions are lifted in BC.)

CLICK HERE to learn about our AnimalKind training standards
ONLINE LESSONS!

Cowichan Canine supports all the government recommendations and we will do our part and help maintain Physical Distancing.


WE ARE BUILDING A NEW TRAINING CENTRE IN COBBLE HILL!

We will open for indoor classes as soon as COVID-19 regulations and circumstances allow completion and classes to start.
Watch this VIDEO
Positive Reinforcement Training For Quick & Easy Results
& Long Term Success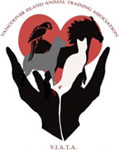 COWICHAN CANINE IS A PROUD BENEFACTOR OF THE VANCOUVER ISLAND ANIMAL TRAINING ASSOCIATION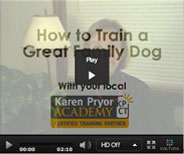 What's New?
What Clients Are Saying:
Just want to thank you Lisbeth and also Bev and Karen for the excellent training that Lily and I have enjoyed so much. I know Lily has enough for a pass now but we really are aiming for distinction. We are working hard at home as well to see if we can get this. Lily is so improved now. My husband says that in the mornings when he is playing ball off leash with her that she no longer runs at other dogs, she just ignores them now. I noticed when I took her to another trainer in the summer she was always panting and anxious. At Cowichan Canine she is just so happy and cannot wait to get in the door. It is her favourite place so obviously what you are doing is right and the place has great vibes for dogs. She has not reacted to the dogs in the classes either but is always wagging her tail. I am very grateful for this. We will be back in December and want to go onto greater things in advanced and we are both looking forward to it. Going to bring my other dog Cole as well.

Susan
Maple Bay, BC
I found OWICHAN CANINE by accident. It was the best accident I ever had. C above all has made me a better and more aware pet owner. They have opened my eyes farther than I thought I could see. I am grateful for my new knowledge and grateful That my puppy/dog will have the best education to guide him through his life happily. Thank you Lisbeth Jody Glenda Stephanie and especially Nancy for immediately catching my errors.

Denise williams
MALAHAT BC