Continued Success
Through Reward Based Training
Welcome to Cowichan Canine
Our reception hours are:
Mon-Thurs 3-7:30pm
Fri 10am - 4pm Sat-Sun 9am - 4pm
If you need urgent assistance outside of these hours, please call Lisbeth 250-732-5415.
Modular Classes - pick your own class times,
from week to week!
Next Orientation Class

Monday 29 April, 7-9pm

Free 1 hour infomation session is for any one interested in becoming a new student. This class before starting any of our classes (except Puppy Start Right). People only, no dogs, please.

For a list of subsequent Orientation classes, click on this "More Info"-link:

Come What May!
- Workshop


Friday 3 May, 6:00-8:00pm

A two-hour workshop to teach you how teach your dog a really reliable recall

FAMILY EVENT:
BE A TREE - DOG BITE PREVENTION


Friday 7 June, 4:00-5:00pm

A 1-hr presentation and games play on how to act around dogs to keep everyone happy!

Watch this VIDEO
Positive Reinforcement Training For Quick & Easy Results
& Long Term Success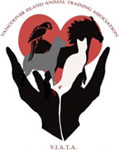 COWICHAN CANINE IS A PROUD BENEFACTOR OF THE VANCOUVER ISLAND ANIMAL TRAINING ASSOCIATION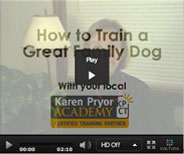 What's New?
What Clients Are Saying:
I don't know if you remember Poppy but she was the small terrier that I did private training one on one to help her get over her fear of dogs. Well she is 13 months old now and loves meeting new dogs, she can't get enough of it. She goes to doggie daycare on Saturdays because I have a long work shift and loves going there so she can play with all the other dogs. Anyways, I thought you would like to hear a good success story!

Susy Lamb with Poppy
BC
Karen is an awesome teacher. She is caring, gentle and patient. She gave me a little extra time tohelp me because I am hard of hearing and have great difficulty hearing in class. Because of her, Monkey flourished under her care. Thank you, Karen, for all your help!

Cindy & Monkey
Mill Bay, BC