Continued Success
Through Reward Based Training
In an unregulated industry, who are you going to trust with your dog?
At Cowichan Canine we provide modern, science-based training for dogs by accredited instructors. This means positive reinforcement methods only, using rewards like food, treats and play. We do not use aversive methods or harsh corrections or subscribe to outmoded and discredited concepts such as dominance theory.
Established in 2009 and with almost 3000 clients to date, we have a purpose-built training facility in Cobble Hill, BC, and offer a range of services.
Our classes help puppies and young dogs get the best possible start in life, as well as dogs of all ages gain a foundation of good manners. You can further develop the bond with your dog via a variety of fun, enrichment activities such as our supervised play groups, canine tricks, carting, agility, and scent work.
We offer small, personalized classes, workshops and seminars, and private training and behaviour modification consultations with a certified behaviour consultant.
We are active in the community and support PACTA BC, Dog Bite Prevention Education, Cowichan WAGS 4H and Cowichan & District SPCA.

Cowichan Canine acknowledges that for thousands of years the Coast Salish, Nuu-chah-nulth, and Kwakwaka'wakw peoples have walked gently on the unceded territories where we now live, work, worship, and play. We seek a new relationship with the first peoples here, one based in honour and respect, and we thank you, the first peoples here, for your hospitality.

COWICHAN CANINE IS A PROUD SPONSOR OF PACTA BC, THE PROFESSIONAL ANIMAL CARE & TRAINING ASSOCIATION OF BC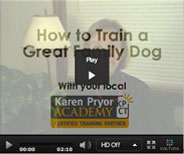 What's New?
What Clients Are Saying:
Lisbeth is very knowledgeable about the science behind dog training, and full of great ideas. Whatever the issue, she has suggestions and approaches. We live in a remote region, and Lisbeth's willingness to work with us virtually was a lifesaver. I also really appreciated having detailed written instructions, rather than relying on memory or my own notes. The training made a huge difference in our lives. Many thanks!

Laura
Port Hardy, BC
Karen is an awesome teacher. She is caring, gentle and patient. She gave me a little extra time tohelp me because I am hard of hearing and have great difficulty hearing in class. Because of her, Monkey flourished under her care. Thank you, Karen, for all your help!

Cindy & Monkey
Mill Bay, BC