Continued Success
Through Reward Based Training
Welcome to Cowichan Canine
BC PUBLIC HEALTH EMERGENCY - COVID-19
(Updated 17 March 2020)
As a consequence of today's provincial Public Health Emergency, all classes and in-home behaviour consultations have been suspended.
As the situation clears up, all credits will of course be honoured.
We are working on setting up a platform for online training lessons.
The office is now closed to the public, but you can reach us via email or telephone (778-455-1985) and we can still ship merchandise.

For emergencies, please call Lisbeth on 250-732-5415.
Please follow provincial health directives as we all do our bit to help flatten the curve of this outbreak and practice Social Distancing.
Current advice is that our dogs are unlikely to actually become sick from the virus, but that there is a possibility that they may carry the virus on their bodies - the same as any other "surface".
For up-to-date information, please see:
Canadian Veterinary Medical Association
American Veterinary Medical Association
Owner Contact Guidelines for COVID-19 by U of Guelph
Please call 778-455-1985 or email [email protected] for further details
If you need urgent assistance, please call Lisbeth 250-732-5415.
CLICK HERE to learn about our AnimalKind training standards
Modular Classes - pick your own class times,
from week to week!
Orientation Classes

HAVE BEEN SUSPENDED UNTIL FURTHER NOTICE, BECAUSE OF THE PUBLIC HEALTH EMERGENCY IN BC.


Free 1 hour infomation session is for any one interested in becoming a new student. This class before starting any of our classes (except Puppy Start Right). People only, NO DOGS please. No need to pre-register.

For a list of subsequent Orientation classes, click on this "More Info"-link:

WE ARE MOVING!
Watch this VIDEO
Positive Reinforcement Training For Quick & Easy Results
& Long Term Success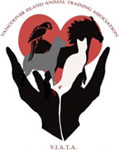 COWICHAN CANINE IS A PROUD BENEFACTOR OF THE VANCOUVER ISLAND ANIMAL TRAINING ASSOCIATION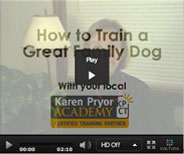 What's New?
What Clients Are Saying:
My big triumph was on the beach two weeks ago. Arwyn gets to be off leash at the beach (she's been on the long line on forest hikes for months now) and there was a deer eating seaweed... the dogs, of course, blasted off after the deer up the steep bank... I called... AND THEY CAME BACK!! A miracle. Well, the miracle of training.

Cheryl (PhD, Reg Psychologist), with Sukha & Arwyn
Maple Bay, BC
Dear Lisbeth, Those of us who are devoted dog owners are fortunate to have this gem of a facility here in the Cowichan Valley. These qualified, experienced, good humored and kind-hearted ladies have been so helpful to this "experienced" lifelong dog family with hell puppy Radar. New insights and practices prove you can teach these old dogs' new tricks. And a program so reasonably priced too. It's not that often these days you get such value for your dollar. Really. These last couple of months have been fun watching our little land shark morph into a loving and disciplined member of our family. We have so much respect for Karen, who worked with us in our Foundation training, with her amazing lengthy qualifications and down to earth sense of humor. She's such a fantastic teacher! Our little grad Radar will now enter into her graduate studies - Scent Detection. Such Fun! Thank You

John, Joanna, Rosie and Radar Blaszczyk
Duncan, BC