Continued Success
Through Reward Based Training
Welcome to Cowichan Canine
Our reception hours are:
Mon-Thurs 3-7:30pm
Fri 10am - 4pm Sat-Sun 9am - 4pm
If you need urgent assistance outside of these hours, please call Lisbeth 250-732-5415.
Modular Classes - pick your own class times,
from week to week!
Next Orientation Class

Monday 26 August
6-7pm

Free 1 hour infomation session is for any one interested in becoming a new student. This class before starting any of our classes (except Puppy Start Right). People only, no dogs, please.

For a list of subsequent Orientation classes, click on this "More Info"-link:

STUBBORN DOG Workshop

Friday 6 September,
6:00-8:00pm


Is your dog ignoring you? Not listening? Blowing you off? Doing his own thing? Coming when called sometimes, slowly and sometimes not at all? Walking on a loose leash some times, and pulling at other times? Sometimes even refusing to walk? Refusing to sit or lie down?

Then this two-hour workshop is for you!

(Pepin, pictured above, is displaying a play face that is often mistaken for aggression!)

AGGRESSIVE DOGS Seminar

Friday 13 September,
6:00-8:00pm


In this two-hour presentation, we will discuss what aggression / fear / anxiety / reactivity looks like and what we can do about it.

We will discuss why it occurs, how it manifests itself, and how we can reduce or eliminate it.

CANINE COMMUNICATION 101 Seminar

Friday 27 September,
6:00-8:00pm


This presentation includes live-action video clips to illustrate not only different canine communications, but also show the speed with which these things can change. You will learn how to be a better observer of your dog and to improve your understanding of your dog. The presentation is followed by Q&A session.

BARKING & JUMPING UP Workshop

Saturday 28 September,
1:00-3:00pm


A two-hour workshop to teach you how prevent barking at triggers such as the door-bell or people walking past the house or yard, and jumping on people.

Watch this VIDEO
Positive Reinforcement Training For Quick & Easy Results
& Long Term Success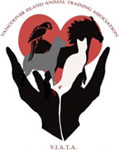 COWICHAN CANINE IS A PROUD BENEFACTOR OF THE VANCOUVER ISLAND ANIMAL TRAINING ASSOCIATION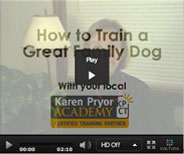 What's New?
What Clients Are Saying:
Karen is an awesome teacher. She is caring, gentle and patient. She gave me a little extra time tohelp me because I am hard of hearing and have great difficulty hearing in class. Because of her, Monkey flourished under her care. Thank you, Karen, for all your help!

Cindy & Monkey
Mill Bay, BC
I don't know if you remember Poppy but she was the small terrier that I did private training one on one to help her get over her fear of dogs. Well she is 13 months old now and loves meeting new dogs, she can't get enough of it. She goes to doggie daycare on Saturdays because I have a long work shift and loves going there so she can play with all the other dogs. Anyways, I thought you would like to hear a good success story!

Susy Lamb with Poppy
BC