Continued Success
Through Reward Based Training
Welcome to Cowichan Canine
Our reception hours are:
Mon-Thurs 3-7:30pm
Fri 10am - 4pm Sat-Sun 9am - 4pm
If you need urgent assistance outside of these hours, please call Lisbeth 250-732-5415.
Modular Classes - pick your own class times,
from week to week!
Next Orientation Class

Monday 17 June
6:00-7:00 pm

Free 1 hour infomation session is for any one interested in becoming a new student. This class before starting any of our classes (except Puppy Start Right). People only, no dogs, please.

For a list of subsequent Orientation classes, click on this "More Info"-link:

FAMILY EVENT:
BE A TREE - DOG BITE PREVENTION


Friday 28 June, 4:00-5:00pm

*** NOTE NEW DATE ***

A 1-hr presEntation and games play on how to act around dogs to keep everyone happy!

Watch this VIDEO
Positive Reinforcement Training For Quick & Easy Results
& Long Term Success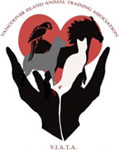 COWICHAN CANINE IS A PROUD BENEFACTOR OF THE VANCOUVER ISLAND ANIMAL TRAINING ASSOCIATION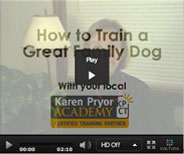 What's New?
What Clients Are Saying:
We have taken two dogs through Puppy Playgroup & Foundation. We are so pleased with how socialized our dogs are and well behaved. The methods that the trainers use at Cowichan Canine are amazing and we have to admit when we first started we didn't think it would work with Siberian Huskies, not only did it work but one graduated with honours and the other was pretty darn close! Far exceeded our expectations of when we started the course. The Foundation class with Stephanie was absolutely brilliant and the dogs adored her. She was a wizard in convincing our very stubborn girl to actually want to play to learn! We wished they offered an advanced Foundation class to keep us coming back! We have signed up for the beginners scent detection so we are very excited to start a new chapter with our girls J January 20, 2018

Dee & Terry
Duncan, BC
Chewie and I just finished the Foundation Programme, with distinction, in 7 weeks. We would not have been able to accomplish this if it wasn't for the team of ladies at Cowichan Canine. Chewie is James and my first puppy, and we were pretty clueless. Thanks to the guidance of Bev, Karen and Lisbeth we are proud of our dog, but also of the "puppy parents" we have become. We hope to continue our education at Cowichan Canine, and we recommend the training facility to anyone who owns a dog. And it all started with the Puppy Socialization class! Thank you so much!

Kim Phillips & James Funfer
Mill Bay, BC