Continued Success
Through Reward Based Training
Welcome to Cowichan Canine
Please note new Sat/Sun hours:
Our reception hours are:
Mon-Thurs 3-7:30pm
Fri-Sat-Sun 10am - 4pm
If you need urgent assistance outside of these hours, please call Lisbeth 250-732-5415.
Modular Classes - pick your own class times,
from week to week!
Next Orientation Class

Saturday 16 November
2-3 pm

Free 1 hour infomation session is for any one interested in becoming a new student. This class before starting any of our classes (except Puppy Start Right). People only, no dogs, please.

NOTE! Because we are

MOVING

at the end of November 2019, we are not at this time taking registrations for our Foundation Programme. Other classes are available.

For a list of subsequent Orientation classes, click on this "More Info"-link:

NAIL CLIPPING
- Workshop

Saturday 16 November,
3:30-5:30pm


Does your dog hate nail clipping? Do YOU hate nail clipping?

Or, are you simply unsure how to go about it?

In this two-hour workshop, you will learn how to teach your dog to love nail clipping!

Canine Communication 101
- Seminar
on Salt Spring Island

Saturday 23 November 10am-12noon
VENUE: Public Library

Have you ever wondered what your dog is thinking?
Do you perhaps have a dog that is "unpredictable",
or sometimes just does things that you don't understand?
Or would you simply like to understand more of your dog's language?

WE ARE MOVING!

We are moving to an expanded facility in Cobble Hill at the end of November.
Watch this VIDEO
Positive Reinforcement Training For Quick & Easy Results
& Long Term Success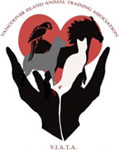 COWICHAN CANINE IS A PROUD BENEFACTOR OF THE VANCOUVER ISLAND ANIMAL TRAINING ASSOCIATION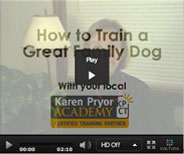 What's New?
What Clients Are Saying:
Both Carmella and I had a great time in the Puppy Start Right program and we are amazed every day at how much difference both the program and its philosophy have made for our pup. Thanks again to you and Laurie!!!

Laurel Fossett
Duncan
Wanting to be new dog owners, we got 16 weeks old puppy, named Pepper. Shortly after bringing Pepper home, she was attacked by much larger dog and seriously injured. After consultation with the vet, we came to understanding that Pepper maybe traumatized by the horrible experience. We soon realized this was the case, Pepper was scared of other dogs and continuously barking. We contacted Lisbeth at Cowichan canine, who came to our home and gave us one on one lessons. We found Lisbeth to be very knowledgeable , professional and patient with novice dog owners. Lisbeth invited us to the Cowichan canine facility, where we were introduced to the staff and other dog owners. Being so impressed with the dedication of the staff and variety of classes, we enrolled Pepper immediately. Whenever we have any concerns or questions, Lisbeth is always quick to respond. Pepper became much calmer dog after reactive dog classes, so I am enjoying walking with her. To Lisbeth and the stuff, Thank you for everything.

Natsuko and Gary Chaperon
Duncan, BC