Continued Success
Through Reward Based Training

Looking for dog training?
Welcome to Cowichan Canine!







UNSURE WHICH TRAINING SOLUTION TO PICK?
CLICK HERE
TO DOWNLOAD A PDF TO HELP YOU DECIDE.


Cowichan Canine acknowledges that for thousands of years the Coast Salish, Nuu-chah-nulth, and Kwakwaka'wakw peoples have walked gently on the unceded territories where we now live, work, worship, and play. We seek a new relationship with the first peoples here, one based in honour and respect, and we thank you, the first peoples here, for your hospitality.

COWICHAN CANINE IS A PROUD SPONSOR OF PACTA BC, THE PROFESSIONAL ANIMAL CARE & TRAINING ASSOCIATION OF BC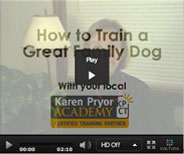 What's New?
What Clients Are Saying:
Hello Cowichan Canine, We thought you might enjoy an update on Sigrid. We went to the Port Alberni Sanction Match. We are so thankful we did Puppy Start Right and are in Foundations 1. The training really pulled together in this environment. Sigrid experienced crating, grooming, strange people touching and examining, strange dogs, a new place with strange acoustics, angry dogs, scared dogs, new commands, and a show lead. Her socialization has given her confidence in spades! She handled it all like a champ and she truly enjoyed herself as we were hoping she would. We could not have done this without the foundations training to settle and also to pay attention in a distracting environment. It was helpful for her to be used to coexisting next to other focused dogs without greeting. Thank you so much for all she is learning. Cait & Jess

Sigrid & Cait & Jess
Duncan, BC
We have taken two dogs through Puppy Playgroup & Foundation. We are so pleased with how socialized our dogs are and well behaved. The methods that the trainers use at Cowichan Canine are amazing and we have to admit when we first started we didn't think it would work with Siberian Huskies, not only did it work but one graduated with honours and the other was pretty darn close! Far exceeded our expectations of when we started the course. The Foundation class with Stephanie was absolutely brilliant and the dogs adored her. She was a wizard in convincing our very stubborn girl to actually want to play to learn! We wished they offered an advanced Foundation class to keep us coming back! We have signed up for the beginners scent detection so we are very excited to start a new chapter with our girls J January 20, 2018

Dee & Terry
Duncan, BC