Continued Success
Through Reward Based Training
Welcome to Cowichan Canine
WE NOW OFFER
OUTDOOR CLASSES!

Staying safe by practicing physical distancing with:
- live online classes
- outdoor in-person classes
- COVID-19 Health Declaration
- COVID-19 Safety Plan

CLICK HERE for info on classes

(Indoor classes are on hold
until the COVID-19 pandemic restrictions are lifted in BC.)

CLICK HERE to learn about our AnimalKind training standards
NEXT ORIENTATION CLASS

Saturday 4 July at 11am via ZOOM.

To sign up, email [email protected]




WE ARE BUILDING A NEW TRAINING CENTRE IN COBBLE HILL!
Watch this VIDEO
Positive Reinforcement Training For Quick & Easy Results
& Long Term Success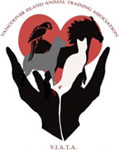 COWICHAN CANINE IS A PROUD BENEFACTOR OF THE VANCOUVER ISLAND ANIMAL TRAINING ASSOCIATION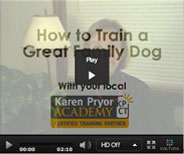 What's New?
What Clients Are Saying:
Karen is an awesome teacher. She is caring, gentle and patient. She gave me a little extra time tohelp me because I am hard of hearing and have great difficulty hearing in class. Because of her, Monkey flourished under her care. Thank you, Karen, for all your help!

Cindy & Monkey
Mill Bay, BC
Last week I had to take True to the vet because he had an ear infection. He bounced into the office with me as if he was going to the park, he was friendly with the girls at the front desk. We went in the examination room and he was fine, happily sniffing every square inch of the floor. He was happy to see the vet and even though his ear was sore he didn't do anything when she swabbed it. True didn't enjoy having his anal glands expelled but he didn't struggle or make a peep. I was so proud of him. The vet said she was amazed at how well behaved he was and how he had come such a long way, and she complimented me on my training. Thank you so much for all your help.

Wendy Neumann & True the Bouiver
Reactive Dog Programme student, Duncan, BC