Continued Success
Through Reward Based Training
Welcome to Cowichan Canine
Our reception hours are:
Mon-Thurs 3-7:30pm
Fri 10am - 4pm Sat-Sun 9am - 4pm
If you need urgent assistance outside of these hours, please call Lisbeth 250-732-5415.
Modular Classes - pick your own class times,
from week to week!
Next Orientation Class

Tuesday 15 July
6-7pm

Free 1 hour infomation session is for any one interested in becoming a new student. This class before starting any of our classes (except Puppy Start Right). People only, no dogs, please.

For a list of subsequent Orientation classes, click on this "More Info"-link:

IMPULSE CONTROL Workshop

Friday 26 July,
6:00-8:00pm


Is your dog out of control?

Does your dog jump up on you or other people, bark to be fed or to play, barge through doors, raid the coffee table or the waste bin, pull on leash, never listen, etc?

AGGRESSIVE DOGS Seminar

Friday 9 August,
6:00-8:00pm


A two-hour presentation where we discuss what aggression looks like and what we can do about it.

(PS: Pepin, pictured on left, is displaying a play face that is often mistaken for aggression!)

BARKING & JUMPING UP Workshop

Friday 16 August,
6:00-8:00pm


A two-hour workshop to teach you how prevent barking at triggers such as the door-bell or people walking past the house or yard, and jumping on people.
Watch this VIDEO
Positive Reinforcement Training For Quick & Easy Results
& Long Term Success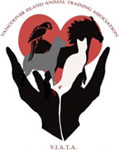 COWICHAN CANINE IS A PROUD BENEFACTOR OF THE VANCOUVER ISLAND ANIMAL TRAINING ASSOCIATION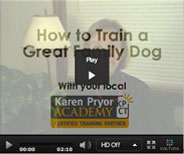 What's New?
What Clients Are Saying:
Dear Lisbeth, I have just passed my Foundation Programme with my dog Lucky. I just want to mention how much I enjoyed the classes with Karen. She was delightful to work with and I look forward to some more classes with her in the spring.

Maxine Yeomans & Lucky

Last week I had to take True to the vet because he had an ear infection. He bounced into the office with me as if he was going to the park, he was friendly with the girls at the front desk. We went in the examination room and he was fine, happily sniffing every square inch of the floor. He was happy to see the vet and even though his ear was sore he didn't do anything when she swabbed it. True didn't enjoy having his anal glands expelled but he didn't struggle or make a peep. I was so proud of him. The vet said she was amazed at how well behaved he was and how he had come such a long way, and she complimented me on my training. Thank you so much for all your help.

Wendy Neumann & True the Bouiver
Reactive Dog Programme student, Duncan, BC