About Us
About Cowichan Canine
Welcome to Cowichan Canine Behaviour & Training Ltd., where our mission is to provide modern, science-based, positive reinforcement dog training by accredited instructors. Established in 2009 by Lisbeth, our company has been dedicated to helping dogs and their owners build strong, lasting relationships through effective, humane training methods.
Our Core Values
At Cowichan Canine, we are committed to adhering to our core values of professionalism, honesty, and continuing education. Our guiding principle is "First, Do No Harm", ensuring that our training methods are safe, effective, and enjoyable for both dogs and their owners.
Our Programmes and Services
We specialize in a variety of training programmes designed to meet the diverse needs of our clients, including:
Puppies
Pet Manners
Reactive / Aggressive Dogs
Our Instructors
All our instructors are accredited by the BC SPCA's AnimalKind Accreditation Programme and hold prestigious certifications from renowned organizations, such as the Karen Pryor Academy Certified Training Partner or the International Association of Animal Behavior Consultants. This ensures that our team is well-equipped with the knowledge and skills to provide exceptional training experiences.
Success Stories and Testimonials
Over the years, we have received numerous success stories and positive feedback from our satisfied clients. Here are just a few:
Lyn Merryfeather (Diva) (Duncan) - "I adopted an adult dog and had no idea what I was getting into. The dog was terrified of everything, seemed as if she had never been walked on a leash, and hid from everyone. I called Cowichan Canine for help and Lisbeth came over that very day. With her gentle guidance, my dog is gaining confidence and I am feeling hopeful that I can help this dog to become a happy friend. I am very thankful for all the support I have received."
Dee & Terry (Duncan, BC) - "We have taken two dogs through Puppy Playgroup & Foundation. We are so pleased with how socialized our dogs are and well behaved. The methods that the trainers use at Cowichan Canine are amazing and we have to admit when we first started we didn't think it would work with Siberian Huskies, not only did it work but one graduated with honours and the other was pretty darn close! Far exceeded our expectations of when we started the course. The Foundation class with Stephanie was absolutely brilliant and the dogs adored her. She was a wizard in convincing our very stubborn girl to actually want to play to learn! We wished they offered an advanced Foundation class to keep us coming back! We have signed up for the beginners scent detection so we are very excited to start a new chapter with our girls J January 20, 2018"
What Sets Us Apart
Cowichan Canine is proud to offer a purpose-built dog training centre, ensuring a comfortable and secure environment for our clients and their pets. Our professionalism and emphasis on continuing education guarantee that we stay up to date with the latest advances in dog training, allowing us to provide the highest quality services to our clients.
Join us at Cowichan Canine and discover the difference our compassionate, science-based approach can make in your dog's life. We look forward to helping you and your canine companion build a positive, lasting bond.
Cowichan Canine Behaviour & Training Ltd.
1462 Mile End Road, Cobble Hill

250-929-1400
Office Hours
Mon-Thu: 12-6pm

Fri-Sat-Sun: 10am-4pm
Cowichan Canine is a proud sponsor of:
- PACTA BC (https://www.pactabc.ca/)
- Cowichan Wags 4-H Dog Club (https://www.4hbc.ca/clubs/view/18-cowichan-wags-4-h-dog-club)
- Dogs awaiting adoption at the Cowichan & District SPCA by giving them free spots in class if they have a volunteer to train with them, as well as a one-hour free post-adoption private consultation (voucher from Cowichan & District SPCA required as proof of adoption)
CLICK HERE to learn about the AnimalKind training standard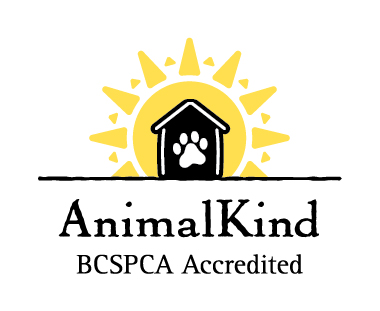 ***

What's New?
What Clients Are Saying:
Dear Lisbeth, I have just passed my Foundation Programme with my dog Lucky. I just want to mention how much I enjoyed the classes with Karen. She was delightful to work with and I look forward to some more classes with her in the spring.

Maxine Yeomans & Lucky

Hi Lisbeth, Just wanted to let you know Wylie's emergency recall works! We came across two unleashed dogs on a hike yesterday and he went over the edge unfortunately- tore the leash out of my hand and ran away into the woods. I took a tumble in the process and by the time I got up he was out of sight. Pulled out the whistle, called him repeatedly and after what seemed like ages he came to me! We will never leave the house without my whistle ad sardines…thank you so much! Marika

Marika with Wylie (Reactive Dog Programme student)
Victoria