About Us
Cowichan Canine Behaviour & Training Ltd.
Cowichan Canine is a full service dog training provider: classes, private lessons, day training and private behaviour modification consultations are available. We also offer special products, such as our Breeders' Perfect Puppy Programme, and special seminars and workshops from time to time on specific subjects.
In our Community Outreach programme, we provide:
- free training articles for local publications
- seminars for local community groups
- free dog safety education for elementary schools and other community groups
- free spots in class for all Cowichan & District SPCA dogs waiting for adoption that have a volunteer to train with them
- a one-hour free post-adoption private consultation (voucher from Cowichan & District SPCA required as proof of adoption)
Please click on the headers above for more information.
We are starting to move to an expanded facility, currently under construction in Cobble Hill. In the meantime, we are offering classes at temporary facilities in Cobble Hill and Duncan.
CLICK HERE to learn about our AnimalKind training standards
CLICK HERE for more information abour our move.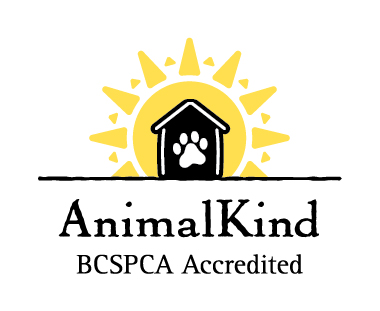 **

What's New?
What Clients Are Saying:
Hi Bev – I thought I'd let you know that Cody's behaviour has been absolutely stellar since we graduated Foundations. We've been doing quite a bit of off leash walking, and he is suddenly paying so much more attention, coming when he is called – even if he's playing with other dogs – I can hardly believe it! Thanks again for all your help. Looking forward to seeing more info on Advanced Clicker and the other course you mentioned (good neighbor?) in October.

Joann Wilson
Duncan, BC
My Mom was very impressed with the change in Finn and reminded me of a walk we took last March where he was explosive at everyone we met along the way.

Robyn Dallaway
Reactive Dog Programme student, Cobble Hill, BC