About Us
About Cowichan Canine
Welcome to Cowichan Canine Behaviour & Training Ltd., where our mission is to provide modern, science-based, positive reinforcement dog training by accredited instructors. Since it was established in 2009 by Lisbeth Plant, Cowichan Canine has been dedicated to helping dogs and their owners build strong, lasting relationships through effective, humane training methods.
Our Core Values
At Cowichan Canine, we are committed to adhering to our core values of professionalism, honesty, and continuing education. Our guiding principle is "First, Do No Harm", ensuring that our training methods are safe, effective, and enjoyable for both dogs and their owners.
Our Programmes and Services
We specialize in a variety of training programmes designed to meet the diverse needs of our clients, including:
Puppies
Pet Manners
Reactive / Aggressive Dogs
Our Instructors
All our instructors are accredited by the BC SPCA's AnimalKind Accreditation Programme and hold prestigious certifications from renowned organizations, such as the Karen Pryor Academy and the International Association of Animal Behavior Consultants. This ensures that our team is well-equipped with the knowledge and skills to provide exceptional training experiences.
Success Stories and Testimonials
Over the years, we have received numerous success stories and positive feedback from our satisfied clients, which you can read HERE.
What Sets Us Apart
Cowichan Canine is proud to offer a purpose-built dog training centre, ensuring a comfortable and secure environment for our clients and their pets. Our professionalism and emphasis on continuing education guarantee that we stay up to date with the latest advances in dog training, allowing us to provide the highest quality services to our clients.
Join us at Cowichan Canine and discover the difference our compassionate, science-based approach can make in your dog's life. We look forward to helping you and your canine companion build a positive, lasting bond.
Our Community
Cowichan Canine is a proud sponsor of:
- PACTA BC
- Dogs awaiting adoption at the Cowichan & District SPCA by giving them free spots in class if they have a volunteer to train with them, as well as a one-hour free post-adoption private consultation (voucher from Cowichan & District SPCA required as proof of adoption)
CLICK HERE to learn about the AnimalKind training standards.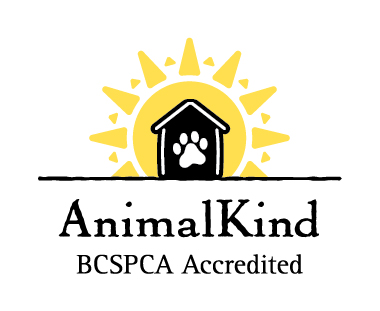 ***

What's New?
What Clients Are Saying:
Lisbeth is very knowledgeable about the science behind dog training, and full of great ideas. Whatever the issue, she has suggestions and approaches. We live in a remote region, and Lisbeth's willingness to work with us virtually was a lifesaver. I also really appreciated having detailed written instructions, rather than relying on memory or my own notes. The training made a huge difference in our lives. Many thanks!

Laura
Port Hardy, BC
We brought our dog to Cowichan Canine to help us better support his socialization and were very happy with actionable advice and info we received through the Behavioural Evaluation and subsequent private lessons. We saw swift and lasting results! Thanks so much!

Gill Polard
Duncan