Reactive Dog Programme
Reactive Dog Programme
You Are Not Alone
This programme consists of two levels of courses for owners with dogs "with issues". Dogs that have trouble coping with our modern life. Dogs that bark at strangers in the street. Dogs that don't want to be petted. Dogs that bark and lunge at the mail man or your mother-in-law. Dogs that fight at the dog park. Dogs that have bitten. Dogs that have been labelled "aggressive" or "fearful".
Many dogs have trouble coping with the things that are required of "the modern pet". You are not alone.
Irrespective of your dog's background and the cause of the "issues", there are things we can do to help. We cannot, however, make any promises as regards whether we can "cure" your dog, because your dog's reactivity, as well as the result of the training, will vary depending on many factors, including:
- how you treat your dog from day to day;
- what levels of stress your dog is subjected to on a daily basis;
- your dog's background;
- your dog's life experiences to date;
- your dog's early puppyhood socialization (if any);
- your dog's inherited temperament traits.
IN THIS CLASS, WE ARE ALL IN THE SAME BOAT
Having a reactive dog is often both exhausting and embarrassing. It can be quite daunting at times. Frustrating. Frightening. Disappointing. Depressing. Infuriating. And, at times, heart-breaking.
Our first consideration is to create an environment and an atmosphere where everybody, humans and dogs, can feel SAFE.
In order for our dogs to learn about the world around them, never mind being able to train with you, we need to learn how to create an environment where our dogs can feel SAFE and learn to RELAX in the presence of the things that used to trigger their fears or aggression.
STRUCTURE OF THE PROGRAMME
Before being accepted into the Reactive Dog Programme, your dog must have been assessed by us as suitable for the programme, either through having done private behaviour consultations with us or through a Behaviour Evaluation.
After this, your first class is the 1hr Orientation class without dogs. CLICK HERE for the schedule.
The Reactive Dog Programme consists of two levels:
Level I = Basic Reactivity Protocols
Learning to exist and work in the presence of your stress triggers (other dogs, etc).
Level II = Interaction Protocols
Learning to interact with your stress triggers. Each class is 60 mins.
Pre-requisite: Graduated from Level I.
Watch these videos to see what a class may look like towards the end of Level II:
Dega meets Kubuki the decoy dog for the first time.
Reactive students Caper and Dega get up close and personal for the first time.
SCHEDULE OF CLASSES
As a Cowichan Canine Reactive Dog Programme student, you pick your own classes from the schedule, and you can come to class as often as you want.
Classes are offered several times a week. Please see our online schedule.
Level I classes are held indoors at our Training Centre at #106-3501 Chaster Road in Duncan.
Level II classes are held outdoors in Cobble Hill.
ROLLING ENROLLMENT
- NO NEED TO WAIT FOR CLASSES TO BEGIN!

Once we have completed the Behaviour Evaluation, your first, compulsory class of the Reactive Dog Programme is the Orientation Class. This is a 1-hour theory lesson WITHOUT dogs.
ORIENTATION CLASS SCHEDULE

For upcoming orientation classes, CLICK HERE.
PLEASE ARRIVE 15-20 MINS EARLY IF YOU HAVE NOT COMPLETED THE REGISTRATION FORM OR PAID BEFOREHAND.
Please bring registration form, your dog's vaccination record, and your payment.
MODULAR SCHEDULE
- COME TO CLASS WHEN IT SUITS YOU

Once you have attended the Orientation class, you need to book your own class times on the online schedule. You can come to class as often as you wish.
Level 1: Basic Reactivity Protocols

Level 1 classes are 60 minutes in length and held at the Cowichan Canine training centre. There is a maximum of 3 dogs per class. Dogs with a bite history, or that have been assessed as having a possible bite risk, must wear a muzzle. Visual screens are used to reduce triggers and help make everyone successful.
Level 1 class "Conditioning & Manners"

o Habituation, Desensitization and Counter-conditioning
o Emergency Recall
o Relaxation
o Come When Called
o Leave It
o Name Game
o Polite Walking
o Settle
o Sit
Level 2: BAT - Interaction Protocols
The level 2 classes are held in a controlled, outdoors environment in Cobble Hill. Level 2 classes are 30 minutes in length and are structured as a 1:1 lesson, but the fee is no more than what you pay for the level 1 classes (with your Reactive Dog Programme punch card).
The BAT protocol is used to teach the dog to make his own, appropriate decisions in the presence of other dogs.
HOMEWORK
The curriculum is written on the basis that students attend class regularly and complete homework assignments between each class.
FAMILY MEMBERS ATTENDING CLASS
Your spouse or significant other is welcome to attend to help with class and with exercises, or just to observe.
Children under the age of 16 years of age are prohibited from attending this class.
CLICK HERE FOR OUR CURRENT CLASS FEES
TO BOOK AN EVALUATION
You are welcome to call us to discuss your dog's training options. To book an Evaluation, please go to our Online Shop, and submit your payment. We will contact you as soon as we receive your payment and send you the Behaviour Information Form. Once we receive the form back from you, we will set up your dog's Evaluation session at our Training Centre.
CALL US TODAY to discuss yours and your dogs needs: 778-455-1985 or email

[email protected]
Welcome to our Reactive Dog Programme – we journey together!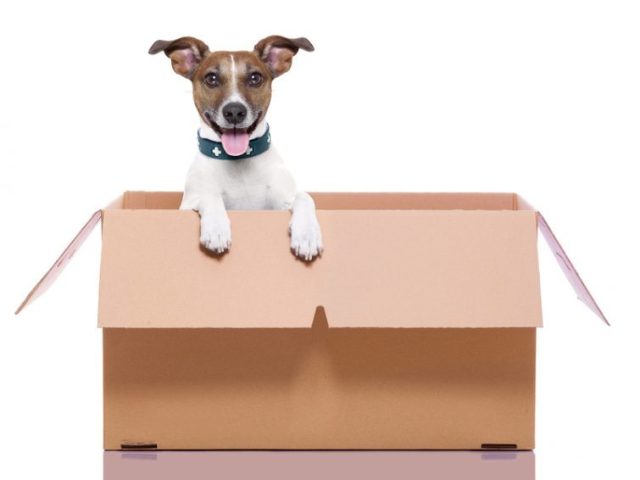 WE ARE MOVING!
We are moving to an expanded facility in Cobble Hill during the spring of 2020.

What's New?
What Clients Are Saying:
We enrolled our dog Xena in the basic Foundations course. Cowichan Canine provided professional and usable training for us. Our trainer Stephanie is an amazingly patient and knowledgeable instructor. The small class size was ideal and we always were able to get the attention and training instruction we needed. I would highly recommend Cowichan Canone to any dog owner who wants to improve the behaviour of their dog. We will be enrolling Xena in more classes in the near future.

Patrick Doherty
Cobble Hill
Hi Bev – I thought I'd let you know that Cody's behaviour has been absolutely stellar since we graduated Foundations. We've been doing quite a bit of off leash walking, and he is suddenly paying so much more attention, coming when he is called – even if he's playing with other dogs – I can hardly believe it! Thanks again for all your help. Looking forward to seeing more info on Advanced Clicker and the other course you mentioned (good neighbor?) in October.

Joann Wilson
Duncan, BC