WE ARE MOVING!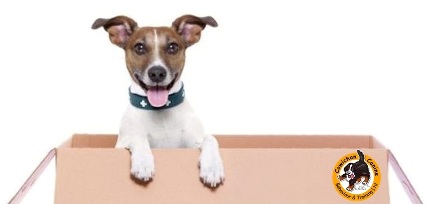 For the past six years, we have loved being in our beautiful facility on Chaster Road, but the time has come that we now need more outdoor spaces. We are building our new, expanded training facility in Cobble Hill - only a 12 1/2 mins drive south of Duncan.
The last day of classes at Chaster Road will be Sunday 24 November.
We will then be closed for a week (except for puppy classes) before gradually taking up classes again in Cobble Hill.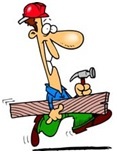 We are expecting the entire building project (class room, office, sports field) to take us through to spring, and some classes may be on hiatus for a while during the building of the classroom, or relocated to other venues.
Any timetable that involves builders and the weather has to be somewhat flexible - no disrespect to our builder friends, or Mother Nature!
During our building project,
our plan is for classes and other training services to proceed as follows:
PUPPY START RIGHT PROGRAMME

No interruption.
Classes and play groups will move directly from Chaster Road to Cobble Hill.
FOUNDATION PROGRAMME

NOTE! Because we are

MOVING

at the end of November 2019, we are not at this time taking registrations for our Foundation Programme. Other classes are available.
Existing students whose programme time runs over the moving date can choose between these three options:
1. Take up to three classes per week in order to finish your 16 classes by 24 November.
2. Take any of the 16 classes that are still outstanding by 24 Nov as private 1/2-hour lessons in Cobble Hill.
3. Go on hiatus with the remaining classes until the Foundation Programme starts up again. (You can change your mind at any time and take the 1/2 -hr private lessons instead, if you wish.)
GENERAL PROGRAMME
Agility and Handler's Choice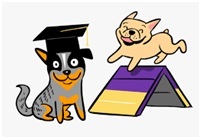 These classes will relocate to a temporary venue in Cobble Hill until the new class room has been completed, and will be offered as 1/2 hour private lessons rather than 1-hour classes, at the same price.
Pay with your usual punch-card, same price for a 1/2 hr private lesson as for a 1-hr class.
Carting, Outdoor Manners and Outdoor Play Group

Without interruption, these classes will continue as usual.
Rally Obedience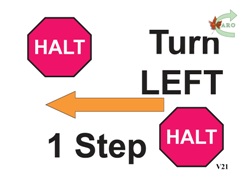 These classes will be on hold until our new classroom is finished in early spring.
Scent Detection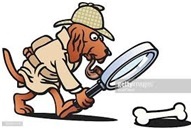 SD classes will be reduced to maximum three (3) students per class and will be offered in a combination of indoor and outdoor scent work in Cobble Hill.
REACTIVE DOG PROGRAMME
Level I

The Conditioning and the Manners modules will transfer to the 1/2 hour private lesson-format, ie. the same format as the Rally, Scent Detection and BAT modules already have in this programme.
Conditioning and Manners will continue in/outdoors at Cobble Hill during the building project.
Reactive Rally will be on hold until our new classroom has been completed.
Reactive Scent Detection will continue indoors/outdoors in Cobble Hill.
Pay with your usual punch-card, same price for a 1/2 hr private lesson as for a 1-hr class.
Level II - BAT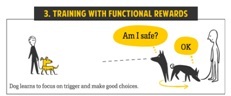 No interruption, except for winter weather!
BAT continues as before outdoors in Cobble Hill.
PRIVATE INHOME BEHAVIOUR CONSULTATIONS

No interruption. Private in-home behaviour consultations, and other private training, continue as before.

What's New?
What Clients Are Saying:
To Everyone at Cowichan Canine: Cyrus & I have just finished the Foundation program and passed with Honours - phew! Along the way we were fortunate to sample several of the other courses that you offer, including private lessons for my other dog, Ricco. It was a real treat to be able to do that . I learned soooo much about my dogs; from how they react to each other, how to understand their body language, to be more patient and even what treats to provide for success. I was very impressed from the start with your on-line registration, the class sizes, the ability to work at our own pace, and even the individual water bowls. And on top of all that, each instructor offers a unique view of training so that you can get different perspectives. And of course, Andrea keeps the ship running smoothly. The time the three of us have spent with you has definitely been a worthwhile Thank you from Sherie, Ricco & Cyrus.

Sherie Robb
Maple Bay
Hi Lizbeth, Stephanie and Glenda: Thought you would like to know, we took Dalli to the Duncan market on Saturday morning. She was a perfect lady, walked around with her tail wagging and held high all the time. She was friendly and outgoing to other people, and sniffed other people's hands and let them pet her when we stopped to talk or purchase things from the different stalls. We then walked over to the Garage for coffee, sat outside and again, she was well behaved, let people pet her and she was actually licking their hands. This was her first outing in a busy people environment as we usually just leave her in the car or at home when we go out shopping. What a difference from a year ago when you first met her. Thank you, thank you! We'll see you in the fall when we come for the agility courses. (Dalli was adopted a year ago from Mexico, and was fear-aggressive to people coming to the house.)

Greg & Terri Askham
Duncan