Glenda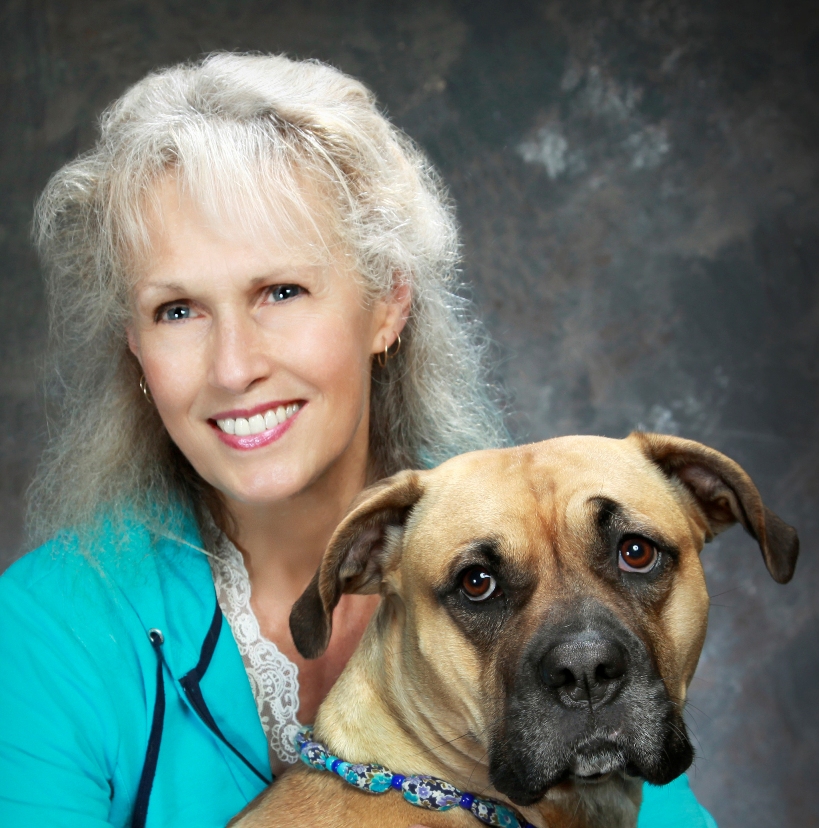 Glenda graduated from the Dog Trainer Professional Programme of the Karen Pryor Academy for Animal Training & Behavior with distinction on 27 July 2014. She is also a Certified Trick Dog Instructor since December 2016.
Before becoming a professional dog trainer, Glenda has for the past eighteen years been managing a successful printing company together with her husband.
She has a life-long passion for dogs which has led her to continue her education and study on the care, management, psychology and training of dogs. She has attended many different dog obedience classes and workshops with many different trainers, but has found that clicker training is superior to all the other forms of training.
Glenda has bred, raised and trained many dogs of various breeds and temperaments and has a special fascination for the imprinting process that puppies go through and which contributes to who and what they become as mature dogs. She has also worked extensively with three very dog-aggressive dogs and they have been wonderful teachers for her as she has very successfully modified their behaviour and helped them to overcome their reactivity. This process led to Glenda to take a special interest in the subject of reactive, fearful and aggressive dogs.
Glenda lives in Cobble Hill with her family and five (at last count!) dogs on a two-acre hobby farm, much of which has been developed into an enriched, dog-friendly environment for the happiness, training, fulfillment, and activity-needs of her canine family and friends. She has, through her experience, developed a system of 'pack-training' in which all the dogs work and train and play together and any issues they may have, individually or socially, are addressed in the dynamic interplay of all the dogs. Occasionally, there is even a boarding dog added to the group.
Glenda's little dog Tucker is featured on the SHAW video entitled "Training Dogs in the Cowichan Valley". Her other little dog 'Charlie' was her KPA dog and partner throughout the Academy course curriculum. Glenda was also certified in 'Dogsafe' Canine First Aid in October 2014.
ANNUAL CONFERENCES

PROFESSIONAL COURSES

Certified Trick Dog Instructor

Do More With Your Dog / Kyra Sundance

Karen Pryor Academy For Animal Training & Behavior - Dog Trainer Professional

Helix Fairweather MS KPACTP

DOGSAFE First Aid Level 1

Michelle Sevigny

DOGSAFE First Aid Level 2

Michelle Sevigny

General Animal Sciences

North American School of Animal Sciences, PA

WORKSHOPS

Animal Care & First Aid

Camosun College

SEMINARS

What's New?
What Clients Are Saying:
Wanting to be new dog owners, we got 16 weeks old puppy, named Pepper. Shortly after bringing Pepper home, she was attacked by much larger dog and seriously injured. After consultation with the vet, we came to understanding that Pepper maybe traumatized by the horrible experience. We soon realized this was the case, Pepper was scared of other dogs and continuously barking. We contacted Lisbeth at Cowichan canine, who came to our home and gave us one on one lessons. We found Lisbeth to be very knowledgeable , professional and patient with novice dog owners. Lisbeth invited us to the Cowichan canine facility, where we were introduced to the staff and other dog owners. Being so impressed with the dedication of the staff and variety of classes, we enrolled Pepper immediately. Whenever we have any concerns or questions, Lisbeth is always quick to respond. Pepper became much calmer dog after reactive dog classes, so I am enjoying walking with her. To Lisbeth and the stuff, Thank you for everything.

Natsuko and Gary Chaperon
Duncan, BC
Chewie and I just finished the Foundation Programme, with distinction, in 7 weeks. We would not have been able to accomplish this if it wasn't for the team of ladies at Cowichan Canine. Chewie is James and my first puppy, and we were pretty clueless. Thanks to the guidance of Bev, Karen and Lisbeth we are proud of our dog, but also of the "puppy parents" we have become. We hope to continue our education at Cowichan Canine, and we recommend the training facility to anyone who owns a dog. And it all started with the Puppy Socialization class! Thank you so much!

Kim Phillips & James Funfer
Mill Bay, BC