Continued Success
Through Reward Based Training
Welcome to Cowichan Canine

Our reception hours are:

Mon-Thurs 3-7:30pm
Fri 10am - 4pm
Sat-Sun 9am - 4pm
If you need urgent assistance outside of these hours, please call Lisbeth 250-732-5415.
Next Orientation Class

Saturday 14 April, 7-9pm


Free 2 hour infomation session is for any one interested in becoming a new student. This class is required before starting any of our classes (except Puppy Start Right). People only, no dogs, please.

WORKSHOP:
Barking & Jumping Up

Friday 18 May, 6:30-8:30pm

A two-hour workshop to teach you how prevent barking at triggers such as the door-bell or people walking past the house or yard, and jumping on people.

10% OFF
Harnesses during April

Applies to all new Perfect Fit and Balance Harnesses.
Watch this VIDEO
Positive Reinforcement Training For Quick & Easy Results & Long Term Success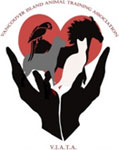 COWICHAN CANINE IS A PROUD BENEFACTOR OF THE VANCOUVER ISLAND ANIMAL TRAINING ASSOCIATION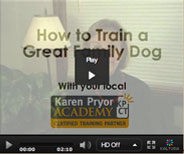 What's New?
What Clients Are Saying:
Just want to thank you Lisbeth and also Bev and Karen for the excellent training that Lily and I have enjoyed so much. I know Lily has enough for a pass now but we really are aiming for distinction. We are working hard at home as well to see if we can get this. Lily is so improved now. My husband says that in the mornings when he is playing ball off leash with her that she no longer runs at other dogs, she just ignores them now. I noticed when I took her to another trainer in the summer she was always panting and anxious. At Cowichan Canine she is just so happy and cannot wait to get in the door. It is her favourite place so obviously what you are doing is right and the place has great vibes for dogs. She has not reacted to the dogs in the classes either but is always wagging her tail. I am very grateful for this. We will be back in December and want to go onto greater things in advanced and we are both looking forward to it. Going to bring my other dog Cole as well.

Susan
Maple Bay, BC
Lisbeth is one of a handful of individuals that we have worked with who intuitively understand how dogs work and think. Her classes, program organization, library and newsletter are outstanding.

Fern & Doug Bell
Chemainus, BC