Continued Success
Through Reward Based Training
Welcome to Cowichan Canine
Class Schedules and Online Booking
Next Orientation Class

Tuesday 25 October 2016 7-9pm

Free 2 hour infomation session is for any one interested in becoming a new student. This class is required before starting any of our classes (except Puppy Start Right). People only, no dogs, please.

For other dates, click HERE.

VIATA Training Exchange Workshop:

Chasing Anything That Moves

Hosted by the Vancouver Island Animal Training Association

Saturday 22 October 2016 2pm-4pm

Location: Cowichan Canine

Pre-registration required. Contact: Candy Milliard 250-248-0802
or email membership@viata.ca

OPEN HOUSE

Sunday 23 October 2016

BRING A FRIEND!

Come and see what we do at Cowichan Canine!

DOG SPORTS DEMONSTRATIONS

REFRESHMENTS

DOOR PRIZES

Seminar: Canine Communication 101

Sunday 13 November 2016 9-11am


Learn to understand your dog's language.

- Be prepared for a few surprises!
Watch this VIDEO
Positive Reinforcement Training For Quick & Easy Results & Long Term Success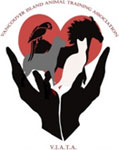 COWICHAN CANINE IS A PROUD BENEFACTOR OF THE VANCOUVER ISLAND ANIMAL TRAINING ASSOCIATION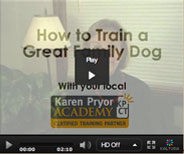 What's New?
What Clients Are Saying:
My darling French Bulldog Maggie has passed this course with distinction. This would not have been possible without the fine teachings of Karen and Bev. Both these ladies conveyed instructions clearly and with humour, making the hour fun and interesting for both dog and owner. Maggie and I thoroughly enjoyed the course and plan on being back for more next fall. With many thanks,

Mimi Hayes and Maggie Mc.F. Hayes
Duncan
Thanks so much Bev. You are a great teacher! We learned soooo much...myself as well as Bindi!! Wanted to take the time to give you and Cowichan Canine a big THANK YOU!

Marilyn & Bindi
Ladysmith