Continued Success
Through Reward Based Training
Welcome to Cowichan Canine

Next Orientation Class

Sunday 15 January 2017, 10:30am - 12:30pm


Free 2 hour infomation session is for any one interested in becoming a new student. This class is required before starting any of our classes (except Puppy Start Right). People only, no dogs, please.

For Orientation Class dates, click HERE.
Watch this VIDEO
Positive Reinforcement Training For Quick & Easy Results & Long Term Success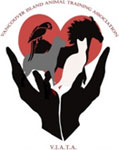 COWICHAN CANINE IS A PROUD BENEFACTOR OF THE VANCOUVER ISLAND ANIMAL TRAINING ASSOCIATION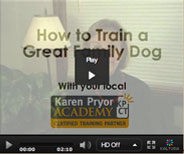 What's New?
What Clients Are Saying:
I enjoyed working with Bev and Laurie. The small classes and individual attention really make a big difference. There were a couple of moments in Foundations when you said "Click!" (and I did - yeah me...) at precisely the right moment for me to 'get it'. As a result, we went from Vita pulling like a fiend to polite walking in literally 2 classes. And getting the mechanics of Leave It/Take It down on my part (thank you again), helped me sort that one out in 3 or 4 sessions at home. We have, as you know, moved on to agility; Vita is having fun and is getting more confident and spirited with each class.

Colleen Hawkey
Ladysmith
My Mom was very impressed with the change in Finn and reminded me of a walk we took last March where he was explosive at everyone we met along the way.

Robyn Dallaway
Reactive Dog Programme student, Cobble Hill, BC