Continued Success
Through Reward Based Training
Welcome to Cowichan Canine

Our reception hours are:

Mon-Thurs 3-7:30pm
Fri 10am - 4pm
Sat-Sun 9am - 4pm
If you need urgent assistance outside of these hours, please call Lisbeth 250-732-5415.
Next Orientation Class

Monday 26 February, 7-9pm


Free 2 hour infomation session is for any one interested in becoming a new student. This class is required before starting any of our classes (except Puppy Start Right). People only, no dogs, please.

SEMINAR:
Canine Communication 101

Friday 2 March, 6:30-8:30pm

This presentaiton includes live-action video clips to illustrate not only different canine communciations, but also show the speed at which things can change. We will practice our observations skills. The presenation is followed by a Q&A session.

Never lose your dog again!

The Tractive GPS 3G pet tracker is here!
Watch this VIDEO
Positive Reinforcement Training For Quick & Easy Results & Long Term Success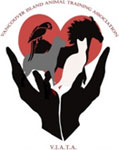 COWICHAN CANINE IS A PROUD BENEFACTOR OF THE VANCOUVER ISLAND ANIMAL TRAINING ASSOCIATION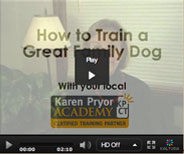 What's New?
What Clients Are Saying:
Hi Lizbeth, Stephanie and Glenda: Thought you would like to know, we took Dalli to the Duncan market on Saturday morning. She was a perfect lady, walked around with her tail wagging and held high all the time. She was friendly and outgoing to other people, and sniffed other people's hands and let them pet her when we stopped to talk or purchase things from the different stalls. We then walked over to the Garage for coffee, sat outside and again, she was well behaved, let people pet her and she was actually licking their hands. This was her first outing in a busy people environment as we usually just leave her in the car or at home when we go out shopping. What a difference from a year ago when you first met her. Thank you, thank you! We'll see you in the fall when we come for the agility courses. (Dalli was adopted a year ago from Mexico, and was fear-aggressive to people coming to the house.)

Greg & Terri Askham
Duncan
Dear Lisbeth, I have just passed my Foundation Programme with my dog Lucky. I just want to mention how much I enjoyed the classes with Karen. She was delightful to work with and I look forward to some more classes with her in the spring.

Maxine Yeomans & Lucky