Continued Success
Through Reward Based Training
Welcome to Cowichan Canine
Our reception hours are:

Mon-Thurs 3-7:30pm
Fri 10am - 4pm
Sat-Sun 9am - 4pm
If you need urgent assistance outside of these hours, please call Lisbeth 250-732-5415.
At Cowichan Canine,
our class students pick their own class times,
from week to week!
Perfect for those of us with busy schedules or shift work!
Next Orientation Class

Monday 16 July, 7:00-9:00pm


Free 2 hour infomation session is for any one interested in becoming a new student. This class is required before starting any of our classes (except Puppy Start Right). People only, no dogs, please.

For a list of subsequent Orientation classes, click on this "More Info"-link:

WORKSHOP:
Polite Walking

A two-hour workshop to teach you how to teach your dog to walk on a loose leash and to "heel".

Friday 3 August
6:30-8:30pm

WORKSHOP:
Nail Clipping

A two-hour workshop to teach you how to teach your dog to love nail clipping!.

Friday 31 August
6:30-8:30pm

10% OFF
the Pet Tracker during July

- buy TWO and get 20% off!!
Watch this VIDEO
Positive Reinforcement Training For Quick & Easy Results & Long Term Success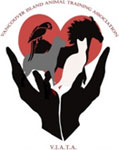 COWICHAN CANINE IS A PROUD BENEFACTOR OF THE VANCOUVER ISLAND ANIMAL TRAINING ASSOCIATION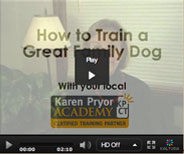 What's New?
What Clients Are Saying:
To Everyone at Cowichan Canine: Cyrus & I have just finished the Foundation program and passed with Honours - phew! Along the way we were fortunate to sample several of the other courses that you offer, including private lessons for my other dog, Ricco. It was a real treat to be able to do that . I learned soooo much about my dogs; from how they react to each other, how to understand their body language, to be more patient and even what treats to provide for success. I was very impressed from the start with your on-line registration, the class sizes, the ability to work at our own pace, and even the individual water bowls. And on top of all that, each instructor offers a unique view of training so that you can get different perspectives. And of course, Andrea keeps the ship running smoothly. The time the three of us have spent with you has definitely been a worthwhile Thank you from Sherie, Ricco & Cyrus.

Sherie Robb
Maple Bay
Both Carmella and I had a great time in the Puppy Start Right program and we are amazed every day at how much difference both the program and its philosophy have made for our pup. Thanks again to you and Laurie!!!

Laurel Fossett
Duncan