Continued Success
Through Reward Based Training
Welcome to Cowichan Canine

Reception Hours
Mon-Thu 3pm - 7:30pm
Friday 10am - 4pm
Sat-Sun 9am - 4pm
Next Orientation Class

Sunday 26 November, 9:30-11:30am


Free 2 hour infomation session is for any one interested in becoming a new student. This class is required before starting any of our classes (except Puppy Start Right). People only, no dogs, please.

Workshop: Nail Clipping

Friday 1 December, 6:30-8:30 pm


Does your dog hate nail clipping? Do YOU hate nail clipping? Or, are you simply unsure how to go about it? In this two-hour workshop, you will learn how to teach your dog to love nail clipping!

Our goal is to get to clip a nail before the two hours are over - and your dog enjoying it! - but your progress will depend on how much bad experiences your dog has had in the past.

Christmas Party with Santa Paws!

Saturday 16 December, 11am-2pm


Our annual Christmas Party for our students. Student dogs are welcome so long as they are happy around other dogs and people.

Door prizes, On-the-Day-only Sale on Punch Cards, games, snack & drinks, and of course, Santa Paws will be there with presents for all the good dogs!

Come and enjoy our traditional spread!
Watch this VIDEO
Positive Reinforcement Training For Quick & Easy Results & Long Term Success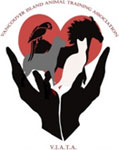 COWICHAN CANINE IS A PROUD BENEFACTOR OF THE VANCOUVER ISLAND ANIMAL TRAINING ASSOCIATION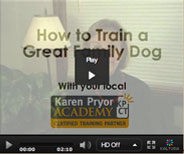 What's New?
What Clients Are Saying:
I sincerely want to thank all the trainers who worked with us on training our newest member of the family, Mila. Actually it was training us but we won't admit to that!! We had the privilege of working with Karen, Jody, Glenda, Bev and Lisbeth in our Foundation Classes. Every trainer took an active role in helping us achieve success. We felt that they were as excited with our small steps towards success as we were! The training program was so well laid out with the book, clickers, backpack and superb teachers that it made it easy to be successful if you were willing to put in the time. It also made it fun! There is a saying "it takes a village or community to raise a child". We think the saying could say "it takes Cowichan Canine to help raise a dog". We are now hoping to continue with agility classes and maybe even try the scent class. Thank you again

Mila, Marg, Andre, Sarah & Curtis
Cowichan Valley
My Mom was very impressed with the change in Finn and reminded me of a walk we took last March where he was explosive at everyone we met along the way.

Robyn Dallaway
Reactive Dog Programme student, Cobble Hill, BC