Continued Success
Through Reward Based Training
Welcome to Cowichan Canine

Reception Hours
Mon-Thu 3pm - 7:30pm
Friday 10am - 4pm
Sat-Sun 9am - 4pm
Next Orientation Class

Sunday 24 September, 9:30 - 11:30 am


Free 2 hour infomation session is for any one interested in becoming a new student. This class is required before starting any of our classes (except Puppy Start Right). People only, no dogs, please.

For Orientation Class dates, click HERE.
Watch this VIDEO
Positive Reinforcement Training For Quick & Easy Results & Long Term Success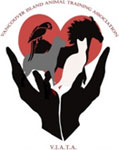 COWICHAN CANINE IS A PROUD BENEFACTOR OF THE VANCOUVER ISLAND ANIMAL TRAINING ASSOCIATION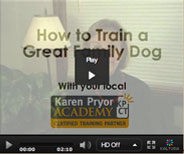 What's New?
What Clients Are Saying:
Thanks so much Bev. You are a great teacher! We learned soooo much...myself as well as Bindi!! Wanted to take the time to give you and Cowichan Canine a big THANK YOU!

Marilyn & Bindi
Ladysmith
My big triumph was on the beach two weeks ago. Arwyn gets to be off leash at the beach (she's been on the long line on forest hikes for months now) and there was a deer eating seaweed... the dogs, of course, blasted off after the deer up the steep bank... I called... AND THEY CAME BACK!! A miracle. Well, the miracle of training.

Cheryl (PhD, Reg Psychologist), with Sukha & Arwyn
Maple Bay, BC