Continued Success
Through Reward Based Training
Welcome to Cowichan Canine
Please note: Our fees will be increasing on 1 March,
so if you are in the process of signing up for training,
you will save by doing so before the end of this month!

Next Orientation Class

Sunday 26 February, 10:30am-12:30pm


Free 2 hour infomation session is for any one interested in becoming a new student. This class is required before starting any of our classes (except Puppy Start Right). People only, no dogs, please.

For Orientation Class dates, click HERE.

A TEAM Approach to Reducing Reactivity

Saturday 24 June - Sunday 25 June


This two-day seminar is aimed at the entire TEAM of caregivers of the reactive dog: veterinarian, veterinary technician, behaviour consultant, trainer and - of course - the pet owner!
Watch this VIDEO
Positive Reinforcement Training For Quick & Easy Results & Long Term Success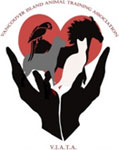 COWICHAN CANINE IS A PROUD BENEFACTOR OF THE VANCOUVER ISLAND ANIMAL TRAINING ASSOCIATION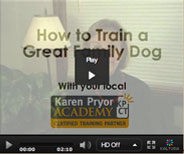 What's New?
What Clients Are Saying:
Hi Bev – I thought I'd let you know that Cody's behaviour has been absolutely stellar since we graduated Foundations. We've been doing quite a bit of off leash walking, and he is suddenly paying so much more attention, coming when he is called – even if he's playing with other dogs – I can hardly believe it! Thanks again for all your help. Looking forward to seeing more info on Advanced Clicker and the other course you mentioned (good neighbor?) in October.

Joann Wilson
Duncan, BC
My big triumph was on the beach two weeks ago. Arwyn gets to be off leash at the beach (she's been on the long line on forest hikes for months now) and there was a deer eating seaweed... the dogs, of course, blasted off after the deer up the steep bank... I called... AND THEY CAME BACK!! A miracle. Well, the miracle of training.

Cheryl (PhD, Reg Psychologist), with Sukha & Arwyn
Maple Bay, BC