Continued Success
Through Reward Based Training
Welcome to Cowichan Canine

Next Orientation Class

Thursday 8 December 2016 7-9pm

Free 2 hour infomation session is for any one interested in becoming a new student. This class is required before starting any of our classes (except Puppy Start Right). People only, no dogs, please.

For other dates, click HERE.

Christmas Party

Saturday 17 December 2016 11am - 2pm


All current and past students welcome! Dogs that are happy in a social setting close to other dogs and people are also welcome. If your dog would rather stay home, you are welcome to come on your own.

We will socialize, play games and Santa Paws will bring presents for all the dogs!

Catering by PowerLunch!

Please register online here or via tel 778-455-1985.
Watch this VIDEO
Positive Reinforcement Training For Quick & Easy Results & Long Term Success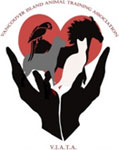 COWICHAN CANINE IS A PROUD BENEFACTOR OF THE VANCOUVER ISLAND ANIMAL TRAINING ASSOCIATION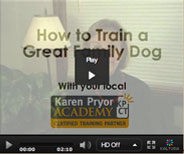 What's New?
What Clients Are Saying:
I just wanted to touch base with you and give a big THANK YOU for your help with Kaiya. Kaiya is such a great dog. My mom and Step-dad came to visit last week, and they got on with Kaiya like gang-busters! She gave a few little grumbles to my step-dad the first evening when he was in the house, and then nothing. One walk and she fell in love with a few more family members. We still plan to continue Kaiya's training as discussed. Matt has worked with her so well that he takes her out into the big fields here and plays fetch with her off leash! I was very impressed.

Karin, Matt, and Kaiya
Mill Bay, BC
Buster and I had a great time in Foundation. I was already recommending you to clients, but will do so even more passionately now. Buster and I will likely show up in a beginners' agility class soon.

Donna Markland DVM
Cobble Hill