Continued Success
Through Reward Based Training
Welcome to Cowichan Canine

Our reception hours are:

Mon-Thurs 3-7:30pm
Fri 10am - 4pm
Sat-Sun 9am - 4pm
If you need urgent assistance outside of these hours, please call Lisbeth 250-732-5415.
Never lose your dog again!

The Tractive GPS 3G pet tracker is here!

Next Orientation Class

Saturday 20 January, 9:30-11:30am


Free 2 hour infomation session is for any one interested in becoming a new student. This class is required before starting any of our classes (except Puppy Start Right). People only, no dogs, please.

WORKSHOP:
Chasing Anything That Moves

Friday 2 February, 6:30-8:30pm

A two hour workshop for you and your dog, where you will learn how to teach your dog to walk calmly in the face of moving distractions, such as bicycles, joggers, cars, etc.

SEMINAR:
Canine Communication 101

Friday 2 March, 6:30-8:30pm

This presentaiton includes live-action video clips to illustrate not only different canine communciations, but also show the speed at which things can change. We will practice our observations skills. The presenation is followed by a Q&A session.
Watch this VIDEO
Positive Reinforcement Training For Quick & Easy Results & Long Term Success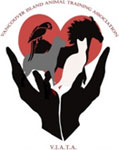 COWICHAN CANINE IS A PROUD BENEFACTOR OF THE VANCOUVER ISLAND ANIMAL TRAINING ASSOCIATION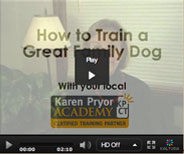 What's New?
What Clients Are Saying:
I enjoyed working with Bev and Laurie. The small classes and individual attention really make a big difference. There were a couple of moments in Foundations when you said "Click!" (and I did - yeah me...) at precisely the right moment for me to 'get it'. As a result, we went from Vita pulling like a fiend to polite walking in literally 2 classes. And getting the mechanics of Leave It/Take It down on my part (thank you again), helped me sort that one out in 3 or 4 sessions at home. We have, as you know, moved on to agility; Vita is having fun and is getting more confident and spirited with each class.

Colleen Hawkey
Ladysmith
Last week I had to take True to the vet because he had an ear infection. He bounced into the office with me as if he was going to the park, he was friendly with the girls at the front desk. We went in the examination room and he was fine, happily sniffing every square inch of the floor. He was happy to see the vet and even though his ear was sore he didn't do anything when she swabbed it. True didn't enjoy having his anal glands expelled but he didn't struggle or make a peep. I was so proud of him. The vet said she was amazed at how well behaved he was and how he had come such a long way, and she complimented me on my training. Thank you so much for all your help.

Wendy Neumann & True the Bouiver
Reactive Dog Programme student, Duncan, BC