Continued Success
Through Reward Based Training
Welcome to Cowichan Canine
Our reception hours are:

Mon-Thurs 3-7:30pm
Fri 10am - 4pm
Sat-Sun 9am - 4pm
If you need urgent assistance outside of these hours, please call Lisbeth 250-732-5415.
At Cowichan Canine,
our class students pick their own class times,
from week to week!
Perfect for those of us with busy schedules or shift work!
Next Orientation Class

Monday 20 August, 7-9pm


Free 2 hour infomation session is for any one interested in becoming a new student. This class is required before starting any of our classes (except Puppy Start Right). People only, no dogs, please.

For a list of subsequent Orientation classes, click on this "More Info"-link:

WORKSHOP:
Nail Clipping

A two-hour workshop to teach you how to teach your dog to love nail clipping!.

Friday 31 August
6:30-8:30pm

SUMMER READING
in August:

10% off All Books

15% off All CDs

20% off All DVDs

so long as stocks last (sorry, no rainchecks).
Watch this VIDEO
Positive Reinforcement Training For Quick & Easy Results & Long Term Success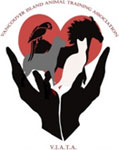 COWICHAN CANINE IS A PROUD BENEFACTOR OF THE VANCOUVER ISLAND ANIMAL TRAINING ASSOCIATION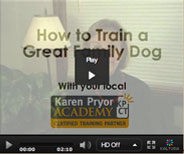 What's New?
What Clients Are Saying:
I have taken my Pembroke Welsh Corgi through Puppy Classes, The Foundation Programme, Starters Agility and we are now in Advanced Agility. The overall results have been excellent. Reba is now competing at Agility Trials and will soon move from Starters there to Advanced. Lisbeth, Bev, and Karen helped immensely along the way, but Reba's Agility success is solely due to Jody. She is amazing in so many ways - knowledgeable, patient, able to adapt her communication to different clients at different levels beautifully, and so much more. She is encouraging and Reba runs to see her when we attend class. A big Paws Up to Jody and CC.

Brenda Burch
Duncan, BC
Hi Lizbeth, Stephanie and Glenda: Thought you would like to know, we took Dalli to the Duncan market on Saturday morning. She was a perfect lady, walked around with her tail wagging and held high all the time. She was friendly and outgoing to other people, and sniffed other people's hands and let them pet her when we stopped to talk or purchase things from the different stalls. We then walked over to the Garage for coffee, sat outside and again, she was well behaved, let people pet her and she was actually licking their hands. This was her first outing in a busy people environment as we usually just leave her in the car or at home when we go out shopping. What a difference from a year ago when you first met her. Thank you, thank you! We'll see you in the fall when we come for the agility courses. (Dalli was adopted a year ago from Mexico, and was fear-aggressive to people coming to the house.)

Greg & Terri Askham
Duncan