Continued Success
Through Reward Based Training
Welcome to Cowichan Canine

Our reception hours are:

Mon-Thurs 3-7:30pm
Fri 10am - 4pm
Sat-Sun 9am - 4pm
If you need urgent assistance outside of these hours, please call Lisbeth 250-732-5415.
Next Orientation Class

Monday 18 June, 7-9pm


Free 2 hour infomation session is for any one interested in becoming a new student. This class is required before starting any of our classes (except Puppy Start Right). People only, no dogs, please.

For a list of subsequent Orientation classes, click on this "More Info"-link:

WORKSHOP:
Come What May!

A two-hour workshop to teach you how teach your dog a really reliable recall.

Sunday, 24 June 9:30-11:30 am

SEMINAR:
Safe Dog Play

A two-hour presentation to teach you how to recognize good play vs. when you need to step in and breakt it up.

Friday 6 July 6:30-8:30pm

WORKSHOP:
Polite Walking

A two-hour workshop to teach you how to teach your dog to walk on a loose leash and/or to "heel.

Friday 3 August
6:30-8:30pm

10% OFF
treat pouches & tripe treats during June!
Watch this VIDEO
Positive Reinforcement Training For Quick & Easy Results & Long Term Success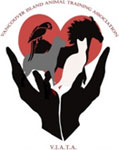 COWICHAN CANINE IS A PROUD BENEFACTOR OF THE VANCOUVER ISLAND ANIMAL TRAINING ASSOCIATION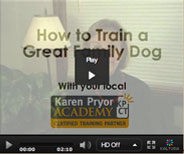 What's New?
What Clients Are Saying:
We just wanted you let you know that we bought 2 of the tractive GPS trackers for our Siberian Huskies as they are a breed known to not come back if let off a leash. We purchased the premium plan and we are truly amazed at what this can do. We have tested it even driving in our vehicle. It was very easy to set up on an app on our phones and each tracker has the capability of having a photo of your dog and shows the picture while tracking. We have a perimeter alarm set on it that texts us as soon as either dog breaches it and no matter where we are in the world we can switch to live tracking and track exactly where they've run off to. We are very pleased with how simple everything was and how sturdy the trackers are themselves. We would recommend this to anyone. January 20, 2018

Dee & Terry Durant
Duncan, BC
I had the good fortune and pleasure to take the Foundation Program at Cowichan K9 this winter with my lab cross puppy Cody. Cody just turned 8 months when we graduated with distinction from this awesome training experience. Bev, Karen, and Glenda were terrific and facilitated our learning with clear instruction, helpful tips, and much kindness and caring. I've worked with dogs all my life and was amazed at how much I learned participating in this program and now Cody and I get to benefit daily from our indelible experience with you. Training with such positive reinforcement, small class size, and expert facilitation enhanced our relationship beyond measure and will continue to do so now that we have the tools and understanding. Cody travels on rounds with me and is continually being complimented on his fine manners and keen willingness to please. I am so proud of him! Attending our classes at Cowichan Canine was the highlight of each week and will continue to be as we begin agility classes and scent games. I can't thank you enough for how your program has enriched our relationship and daily life together. I recommend all my clients take their dogs to Cowichan Canine. Every one can benefit! p.s. Your Christmas party was the highlight of the season, hands down! Class act: so many happy, well behaved dogs and their people, games and prizes, Santa and presents, incredibly delicious appies and meatballs galore for all. That was the best Christmas function I've ever attended! Thank you again -

Dr Brenda Bernhardt
Cowichan Veterinary HouseCall Services