Continued Success
Through Reward Based Training
Welcome to Cowichan Canine

Reception Hours
Mon-Thu 3pm - 7:30pm
Friday 10am - 4pm
Sat-Sun 9am - 4pm
Next Orientation Class

Tuesday 30 May, 7-9pm


Free 2 hour infomation session is for any one interested in becoming a new student. This class is required before starting any of our classes (except Puppy Start Right). People only, no dogs, please.

For Orientation Class dates, click HERE.

Summer Power Training!

Five-Pack of Seminars & Workshops with 15% SAVINGS:

1. Canine Communicaton 101 (2 June)
2. Three Things You Need to Know to Find a Good Dog (4 June)
3. Barking & Jumping Up! WORKSHOP WITH YOUR DOG (10 June)
4. Safe Dog Play (16 June)
5. Nail Clipping WORKSHOP WITH YOUR DOG (9 July)


Follow these links to Register:

Canine Communication 101

Friday 2 June 6-8pm


Learn how to be a better observer of your dog and to improve your understanding of your dog's signals.

Three Things You Need to Know to Find a Good Dog

Sunday 4 June 10am-12pm


How do you apply "consumer smarts" when you go to buy your next (or first) dog or puppy? Can you resist those pleading eyes when you know nothing, or even some not so good things, about that puppy's or dog's background? Should you resist, or should you "save" the puppy?

Most of us have heard about how "smart" the border collies are, how "friendly" the golden retrievers are, how pitbulls can "lock their jaws" and how "healthy" the doodles are. But is it all really true?

Should you get a puppy or an adult?

Should you pick the wildest puppy or the calmest puppy in the litter? Why?

Or, should you let the breeder pick the puppy for you?
Watch this VIDEO
Positive Reinforcement Training For Quick & Easy Results & Long Term Success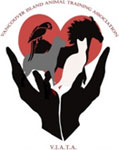 COWICHAN CANINE IS A PROUD BENEFACTOR OF THE VANCOUVER ISLAND ANIMAL TRAINING ASSOCIATION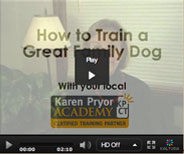 What's New?
What Clients Are Saying:
I just wanted to drop a note and let you know that Jody worked with us and our puppy over the month of August, and she was absolutely excellent. The private training was the perfect choice to address our specific questions and learn about returning to Alberta with the pup, and how to help her adjust. We look forward to more training next summer at the lake! Jody has such a wonderful attitude toward the training, and we felt very confident with our plan for introducing our puppy to Alberta. The introduction to our neighbour dog (the one who charges and barks as his "greeting") was perfect. We did a parallel walk across the green space, then got closer and used treats from me for both dogs. There was no charging, and they are now well introduced and quite good pals already!

Happy Puppy Parent
AB
I just wanted to touch base with you and give a big THANK YOU for your help with Kaiya. Kaiya is such a great dog. My mom and Step-dad came to visit last week, and they got on with Kaiya like gang-busters! She gave a few little grumbles to my step-dad the first evening when he was in the house, and then nothing. One walk and she fell in love with a few more family members. We still plan to continue Kaiya's training as discussed. Matt has worked with her so well that he takes her out into the big fields here and plays fetch with her off leash! I was very impressed.

Karin, Matt, and Kaiya
Mill Bay, BC