Online Shop - prices do not include shipping/handling
Tractive GPS 3G - ON SALE! Reg. $99 now $49!!!
Never lose your dog again!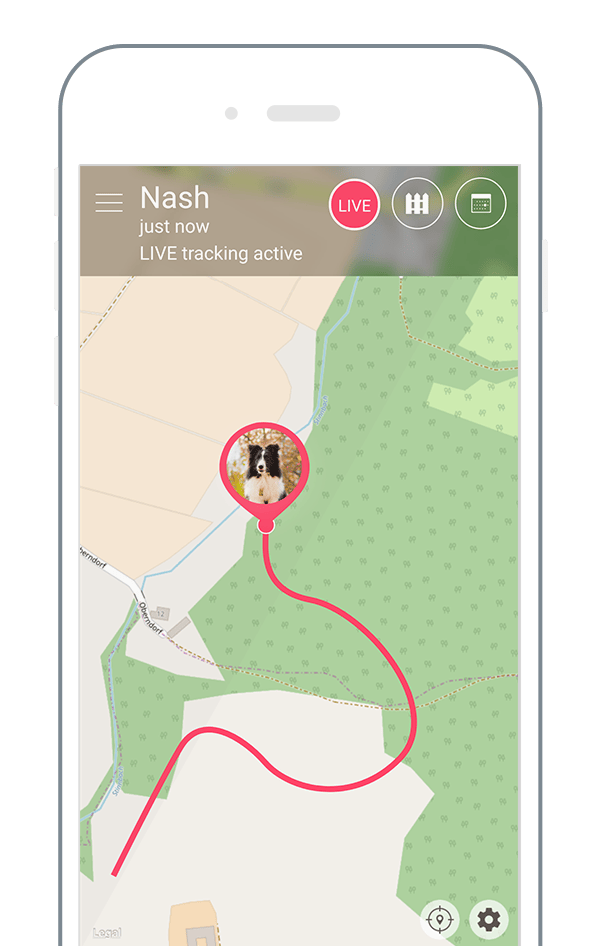 The Tractive GPS 3G pet tracker enables you to locate your pet anytime, anywhere. See the exact location of your dog or cat directly on your smartphone or in any browser. The Tractive GPS 3G uses 3G cellular technology which allows you to track your pet in regions where only 3G is available.
Track the exact location of your pet


LIVE Tracking: Real-time GPS Tracking
Pinpoint the real-time location of your furry friend when it matters most. In LIVE Tracking mode, the location will be updated every 2-3 seconds.


Virtual Fence with smartphone alerts
Get an instant notification when your pet leaves a defined safe area (e.g. backyard or neighbourhood)


Location History
Tractive GPS not only shows where your pet is right now, but also where it has been.


Robust and 100% waterproof
If your pet loves to be outdoors, this is the right product for you. Thanks to its minimalist design, the Tractive GPS device is very robust, 100% waterproof and almost unbreakable. If you still want more assurance, you can add the Reflective Collar Band with GPS-pocket.


Small and light-weight
Weighing only 35g (1.2 oz), the device measures only 41mm x 51 mm x 15mm.
Top rated by the Swedish Kennel Club's Hundsport magazine review of pet trackers, this pet tracker was developed in Austria especially for the North American market.
Personally field tested on several dogs by Lisbeth, including a young and active, water-loving Golden Retriever, this pet tracker gets top marks!
Package content:
GPS Tracker
Charger
Collar Clips
User Manual
Technical Specifications
Thanks to cutting-edge technologies, Tractive GPS trackers can be located accurately and reliably from almost anywhere in the world: whether your pet is in the backyard or on the other side of the globe.
Small & Lightweight
Tractive GPS device weighs less than 35g (1.2oz) and is recommended for dogs and cats above 4.5kg (9 pounds). Dimensions are 41mm x 51 mm x 15mm.
100% Waterproof
Tractive GPS devices are IPX7 waterproof and shock resistant.
Battery Life
2-5 day battery life, depending on cellular coverage and usage. The device fully recharges in less than 2 hours.
3G Technology
With Tractive GPS 3G you can locate you dog or cat in areas without 2G coverage. 3G is the next generation of cellular technology.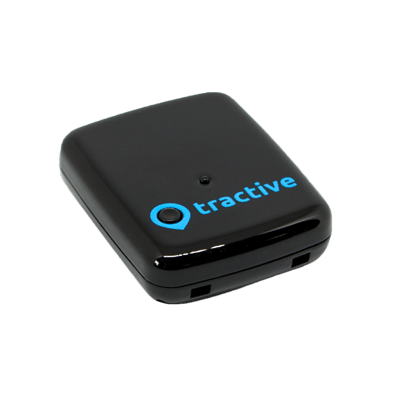 NOTE: The Tractive GPS 3G requires a service plan.
While the App is free and can be downloaded from the AppStore or Google Play, service plans start at $5.21/month.
1. Purchase the Tractive GPS 3G device for your dog or cat.
Tractive GPS devices use mobile / cellular networks to send location information to your smartphone. Tractive covers the cost for data communication and only charges a flat service fee, so you don't have to worry about your service and can enjoy unlimited GPS location tracking in over 150 countries worldwide.

Tractive doesn't charge any one-time activation fee or additional fees. You always pay ahead of time and can decide to stop or restart the service at any point in time.

Once you have received your Tractive GPS device, go to tractive.com/activate, enter the device ID and choose the service plan that's right for you.
3. Download the free Tractive GPS App
- and you're ready to go!
* Price does not include Shipping & Handling; this will be quoted and charged at cost, individually for each shipment.
$49.00
+ $5.88 (12% GST & PST)
= $54.88 total