News
PET MANNERS classes starting...
Thursday, June 15, 2023
Classes will be held on Monday evenings and Thursday mornings for 5 weeks.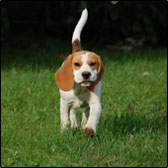 You and your dog will learn the following behaviours:
Paying attention, practised with distractions
An Emergency Recall, practised with outdoor distractions
Come When Called, practised with outdoor distractions and distance
Wait until invited to go out the door.
Down & stay, while owner moves away.
Loose Leash Walking, practised outdoors with distractions
Settle on a mat
Sit and Greet
Four students needed to hold class. Click here for more information.
Please do not hesitate to contact us at 250-929-1400 or [email protected] if you have any questions!

What's New?
What Clients Are Saying:
I sincerely want to thank all the trainers who worked with us on training our newest member of the family, Mila. Actually it was training us but we won't admit to that!! We had the privilege of working with Karen, Jody, Glenda, Bev and Lisbeth in our Foundation Classes. Every trainer took an active role in helping us achieve success. We felt that they were as excited with our small steps towards success as we were! The training program was so well laid out with the book, clickers, backpack and superb teachers that it made it easy to be successful if you were willing to put in the time. It also made it fun! There is a saying "it takes a village or community to raise a child". We think the saying could say "it takes Cowichan Canine to help raise a dog". We are now hoping to continue with agility classes and maybe even try the scent class. Thank you again

Mila, Marg, Andre, Sarah & Curtis
Cowichan Valley
I just wanted to touch base with you and give a big THANK YOU for your help with Kaiya. Kaiya is such a great dog. My mom and Step-dad came to visit last week, and they got on with Kaiya like gang-busters! She gave a few little grumbles to my step-dad the first evening when he was in the house, and then nothing. One walk and she fell in love with a few more family members. We still plan to continue Kaiya's training as discussed. Matt has worked with her so well that he takes her out into the big fields here and plays fetch with her off leash! I was very impressed.

Karin, Matt, and Kaiya
Mill Bay, BC